Join the Movement Toward Racial Justice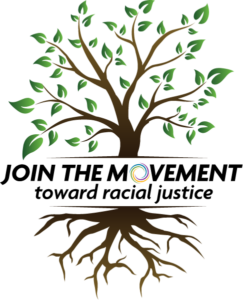 The United Church of Christ invites you to Join the Movement toward racial justice. Share stories and grow together, learning from one another to build a just world for all.
---
The Anti-Racist Reading List

38 books for those open to changing themselves, and their world
From Ibram X. Kendi, Director of the Antiracist Research and Policy Center at American University
Racial Justice Workshop
The following resources were recommended by Ken Wagner who offered a Racial Justice Workshop at FPCU in the spring of 2018:
---
Books
Websites and Facebook
News and Current Events Online:
"Edgy" Web Sites
VIDEO & DVD LOAN LIBRARY TO CONGREGATIONS AND DISTRICTS
To borrow DVDs and videos please email [email protected] and include your name and contact information; the requested title, the date/s you need it for (show date), the date you will have it back to the UUA office in Boston; the name, city/town, and state of your congregation; and the address where you want the resource sent. These DVDs are for congregational or private showing only.  They do not include licensing for public viewing. Do not charge a fee for a congregational presentation of any of these resources.
Briars in the Cotton Patch: The Story of Koinonia Farm: Narrated by former Atlanta Mayor and UN Ambassador Andrew Young, this film examines the remarkable personalities events of Koinonia Farm, where residents radically believed in the equality of all people. Whites and blacks worked and lived together as equals on the farm when segregation was the law of the land. They broke bread together, worshiped together and were ready to die together if necessary. 60 minutes. DVD, PBS
Building the Beloved Community: How Do We Talk About Racism & Classism? An excellent resource to stimulate discussion based on the 2009 Beloved Community Conference in Denver. The DVD features UU voices plus speakers from Class Action, a national non-profit organization that inspires action to end classism; and Dr. Vincent Harding, scholar activist and founder of the Veterans of Hope Project, Iliff School of Theology. Other resources at: http://mdduua.org/beloved_community.html. 39 minutes. DVD, Mountain Desert District of the UUA
Chiefs: This documentary is ostensibly about a Wyoming high school basketball team. But as the Wyoming Indian High School Chiefs are made up of Native Americans it also encompasses broader issues of race and identity, making for illuminating viewing. 87 minutes. Independent Lens, DVD
A Class Divided: In 1968, the day after Martin Luther King Jr. is assassinated, Jane Elliott, a third grade teacher at a small, all white elementary school in Iowa divided her class by eye color — those with blue eyes and those with brown. What happened over the course of the unique two-day exercise astonished both students and teacher. 58 minutes. DVD, Frontline PBS
The Color of Fear: This insightful film examines race relations in America as seen through the eyes of eight North American men of Asian, European, Latino and African descent, revealing the pain and scars that racism has caused them. What emerges is a deeper sense of understanding and trust. This is the dialogue many of us fear, but hope for. 90 minutes. Video, Stir Fry Productions
The Color of Your Skin: For 16 weeks, behind a two-way mirror in a small room at the US military's intensive race relations course, a dozen Americans-black, white, and Hispanic-confront each other with racial anger, pain, and bewilderment. This group's struggle poses the question: can America overcome its racial conflicts to make equality work? 58 minutes. Video, Frontline PBS
Club Connect: Racial Sensitivity Test: Exploring racial issues from the teenage perspective. Role playing with teens heighten their sensitivity of racial and ethnic differences. 28 minutes. PBS Video
Daughter from Dânăng: The film cuts between mother and daughter as the two recall the pain of their separation, and retraces Hiep's journey from Vietnam to Pulaski, Tennessee, where she is adopted by a single woman and renamed Heidi. In 1997, Heidi decides to return to Vietnam in search of her mother. In intimate, beautifully shot sequences in Danang, the film follows mother
and daughter over the course of their complicated one-week reunion. 83 minutes. DVD, PBS
Ending Racism – Working for a Racism Free 21st Century:  An introduction to help explore racism in the United States, focusing on the way systemic racism functions in our society, especially at institutional and cultural levels. 35 minutes. DVD with Discussion Guide, Crossroads Anti-Racism Organizing & Training
Eyes on the Prize: America's Civil Rights Years: Narrated by Julian Bond this award-winning series uses contemporary interviews and historical footage to cover major events of the civil rights movement from 1954-1966. Six one-hour videos, PBS
Eyes on the Prize II: America at the Racial Crossroads: Continuing from the first series and covering 1965-1985, this powerful and moving set brings many important events to life and burns the images into your consciousness in a way that books can't do. Eight one-hour videos, PBS
Faith in the Borderland: Sunday morning worship service for General Assembly 2009 featuring the sermon by Rev. Abhi Janamanchi. 84 minutes. DVD, UUA
Farmingville: The shocking hate-based attempted murders of two Mexican day laborers catapult a small Long Island town into national headlines, unmasking a new front line in the border wars: suburbia. 78 minutes. DVD, P.O.V. PBS
Free Indeed: A New York Film Festival finalist, this drama about racism challenges white viewers to think about the privileges that come with being white in North America. Four white, middle-class young adults play a card game as a prerequisite for doing a service project for a black Baptist church. 23 minutes. Video, Mennonite Central Committee
How Open the Door? Black Pioneers in a White Denomination: Created by Carol Lynn
Dornbrand in 1985 and based on the work of UU minister Mark Morrison-Reed, particularly his book Black Pioneers in a White Denomination, published by Skinner Press. 35 minutes. DVD, UUA
In Whose Honor? American Indian Mascots in Sports: This program takes a critical look at the longrunning practice of "honoring" Native American Indians by using them as mascots and nicknames in sports. In this moving and award-winning documentary, Native Americans speak out about the hurtful and harmful effects of stereotyped sports images on both Natives and non-Natives alike. 47 minutes. DVD, by Jay Rosenstein
Mirrors of Privilege – Making Whiteness Visible: A must-see documentary for all people who are interested in justice, spiritual growth and community making. Featuring interviews of white women and men who have worked to gain insight into what it means to challenge notions of racism and white supremacy in the USA. 50 minutes. DVD with Discussion Guide, World Trust
A Most Unlikely Hero: This inspiring film chronicles Capt. Bruce Yamashita's fight against racial discrimination in the Marine Corps. A third-generation American of Japanese ancestry, he joined the Marine Corps and sought to qualify as an officer.  In spite of superior qualifications, Yamashita was dismissed from Officer Candidate School. He fought back and his case became the catalyst for statutory and procedural reform to prohibit racial and ethnic discrimination in the Marine Corps and in all the branches of the military service. 57 minutes. DVD, a film by Steve Okino
 Race – The Power of an Illusion: What is this thing called "race?" – a question so basic it's rarely raised. The film reveals that most of our common assumptions about race – for instance, that the world's people can be divided biologically along racial lines – are wrong, yet the consequences of racism are very real. Three DVDs, 56 minutes each. Discussion Guide, California Newsreel
Shades of Youth – Youth Speak on Racism, Power & Privilege: Filmed at The White Privilege Conference Youth Institute where 100 high school students gathered from across the United States to seriously engage in issues of race, power, identity, oppression and social change. It offers multiple views and experiences around race and privilege, giving youth and adults entry points to discuss and better understand how institutional racism affects all our lives. DVD, CoAction.
Skin Deep: Skin Deep chronicles the eye-opening journey of a diverse and divided group of college students as they awkwardly but honestly confront each other's racial prejudices. 53 minutes. DVD, by Frances Reid
Slave Reparations: The Final Passage: Discover the history and real issues behind today's controversial slave reparations movement. Why do African-Americans represent 13% of the population and own only 3% of the assets? This groundbreaking documentary seeks to address these and other questions. 28 minutes. DVD, Crabtree Pictures
Tim Wise: On White Privilege: Racism, White Denial, and the Costs of Inequality. Prominent white anti-racist author and lecturer, Tim Wise, offers an inside-out view of race, racism, and the cost to ALL. 57 minutes. DVD, Speak Out
Traces of the Trade: A Story from the Deep North: In this feature documentary, filmmaker Katrina Browne discovers that her New England ancestors were the largest slave-trading family in U.S. history. She and nine cousins retrace the Triangle Trade and gain a powerful new perspective on the black/white divide. 60 minutes. DVD, Ebb Pod Productions
Transitions: Death of a Mother Tongue: Blackfeet producers Darrell Robes Kipp and Joe Fisher explore the relationship between language, thought, and culture, and examine the impact of language loss in Native American communities. The film chronicles the disappearance of the Blackfeet tribal language during the period of 1890-1990, with analysis of why the Mother tongue was destroyed. It illustrates the commonality of language loss amongst Indian tribes and other ethnic groups in America. 30 minutes. DVD, Native Voices
True Colors: In this startling exposé, reporter Diane Sawyer explores skin color prejudice in America with the help of two friends virtually identical in all respects but one– John is white, Glen is black. Together they take part in a series of hidden camera experiments exploring people's reactions to each in a variety of situations. 17 minutes. DV, ABC Prime Time
Unnatural Cause: Is inequality making us sick? This informative, dynamic seven-part series explores racial and socioeconomic inequalities in health by asking such questions as "How does the distribution of power, wealth and resources shape opportunities for health?" and "Latino immigrants arrive healthy, so why don't they stay that way?" 4 hours. DVD, California Newsreel
The Way Home: Representing a cross-section of U.S. cultures, sixty-four women come together to share their experiences of oppression through the lens of race. 92 minutes. Video, World Trust
WE SHALL REMAIN: A Native History of Utah: Five principle nations of indigenous people call the Great Basin area (known as Utah), their home: The Paiute, The Ute, The Navajo, The Goshute, and the Northwest Shone. Five parts at 30 minutes each. DVD, KUED
What Makes Me White? How white people form their white racial identity and deal with white privilege is explored in this thought-provoking short film produced by Aimee Sands. 15 minutes. DVD
What's Race Got to Do with It? Subtitled, "Social Disparities and Student Success", this 2006 DVD looks at students born in the post-Civil Rights era, many of whom believe that race is no longer an issue or feel that they've heard it all before. But despite 15 years of diversity programs and initiatives, campuses still struggle to close achievement gaps, reduce racial disparities and enhance student success for everyone. 49 minutes. DVD, California Newsreel; Toolkit & Guide at: www.newsreel.org/nav/title.asp?tc=CN0188.
Wilderness Journey: The Struggle for Black Empowerment and Racial Justice within the Unitarian Universalist Association, 1967-1970: Ron Cordes filmed these interviews of many UU leaders who lived through those complex times and created this essential UUA historical record. 76 minutes. DVD, UUA; Or purchase for $5 each or 5 for $20.
Video
Police Training and School Curriculum Resources: