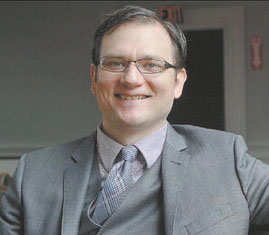 Reverend Eric Hausman
Rev. Eric Hausman is Minister of First Parish Church United, and maintains Dual-Standing with the Unitarian Universalist Association and the United Church of Christ. He completed his MDiv from Harvard Divinity School, and received an International Chaplaincy education through Dana-Farber Cancer Institute and Frankfurt University Hospital (Germany). After a 2-year internship at the historic King's Chapel in Downtown Boston, he served a small number of liberal congregations, internationally as well as locally, before accepting his first called and settled position here in Westford, MA.
Rev. Hausman leads worship most Sundays and offers pastoral care, rites of passage, and adult religious education. If you would like to schedule an appointment, please send him an email at reveric@firstparishwestford.org, or call the main church line at 978.692.8350.
Rev. Eric's office hours for July:
Sunday, 22nd from 1:00pm-7:00pm
Monday, 23rd from 9:00am-3:00pm
Tuesday, 24th from 9:00am-3:00pm
August:
Friday, 3rd from 2:30pm-8:30pm
Saturday, 4th from 10:00am-4:00pm
Sunday, 5th from 11:00am-5:00pm
Friday, 17th from 2:30pm-8:30pm
Saturday, 18th from 10:00am-4:00pm
Sunday, 19th from 11:00am-5:00pm
There will be more office hours the week of August 26th.
"Everybody is a genius. But, if you judge a fish by its ability to climb a tree, it will spend its whole life believing it is stupid."
Albert Einstein (attributed)
Randy Steere
617 794-4100
randy535@aol.com
Interim Music Director Randy Steere
Thank you to Randy Steere for his willingness to serve as interim Music Director as we conduct a search for a new permanent Music Director. The Music Director Search Committee is already working diligently on this transition. More updates to come.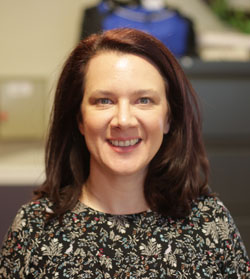 Office Manager Claire Lynch
Claire Lynch is Office Manager of First Parish Church United. Born and raised in Jackson, MS, she moved to Savannah, GA to attend Savannah College of Art and Design where she received a BFA in Film and Video in 1998.
In 2000, she moved to Los Angeles, CA to pursue a career in film. While living in Los Angeles, she assisted executive producers in film and television, planned events and assisted in accounting for a women's social club, and worked as an accountant for a commercial contractor.
Soon after moving to LA, she met her husband, Mike, a marriage and family therapist and comedy writer. In 2013, Mike and Claire moved with their daughter, Trixie, from Los Angeles to Massachusetts to be closer to Mike's family and provide their daughter the best education. Trixie is in Pre-K at the Roudenbush and will start kindergarten at Rita Miller in September. They have been Westford residents for almost three years and are grateful for this opportunity to be part of this wonderful community.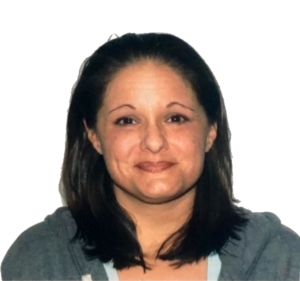 Director of Religious Education Nicole Tracey
Nicole Tracey (Nicki) has worked part time here at FPCU as the Director of Religious Education, since 2012. She spends most her time here creating, preparing, implementing and leading RE lessons for PS-5th grade, while also overseeing the Nursery Caretaker, the Youth Group Advisor and many volunteers! She is a long time resident of Westford, graduating WA in 1999.
Nicki has also worked as a full time kindergarten teacher since 2006, at KinderCare here in Westford. She holds an Associates degree in Early Childhood Education, a Bachelors degree in Liberal Arts, with a focus in Psychology, and her MA state teacher license in early childhood education (PK-2nd grade) and elementary education (1st-6th grade).