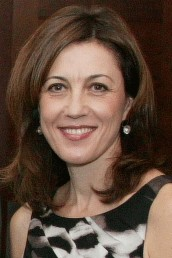 Join us at worship service to welcome Eva Millona, Executive Director of the Massachusetts Immigrant and Refugee Advocacy Coalition (MIRA), the state's largest organization representing the foreign born, and co-chair of the National Partnership for New Americans, the lead national organization focusing on immigrant integration.
Eva will share her perspective on the current challenges facing immigrants and refugees in Massachusetts and what can be done to promote the rights and integration of immigrants and refugees in our state.
Eva joined MIRA in 1999 and served as Director of Policy and Advocacy and as Deputy Director before becoming Executive Director in 2008, and she is now one of New England's most highly quoted immigration experts. Prior to MIRA, Ms. Millona directed the refugee resettlement program in Central Massachusetts. In her native Albania, she practiced civil and criminal law, serving on Tirana's District Court from 1989 – 1992, when she was the nation's youngest district judge ever appointed.
Ms. Millona is also the co-chair of the Governor's Advisory Council for Refugees and Immigrants and serves on the U.S. Commission on Civil Rights. She serves on the Advisory Board for the Mayor's Office for Immigrant Advancement and serves on the Attorney General's Council for New Americans. In 2010, she co-chaired the nation's largest immigrant integration conference, which MIRA hosted in Boston. She is the recipient of over a dozen major awards, including the prestigious 2009 USCIS Outstanding American by Choice Award, the 2010 Wainwright Bank Social Justice Award, and the 2011 and 2012 Powermeter Award, presented to the most influential people for Latinos in Massachusetts.